Sun, 19 Jul 2015 7:55 PM (13 hours 22 minutes ago)
Show Raw Message
Wernikes korsakov syndrome
Excess Thiamine leads to excess potassium low blood pressure
Seizure disorder later
Dosed with LSD unknowingly
Saje sage Franklin
Wernicke K
The grateful Dead (Sari's work begins)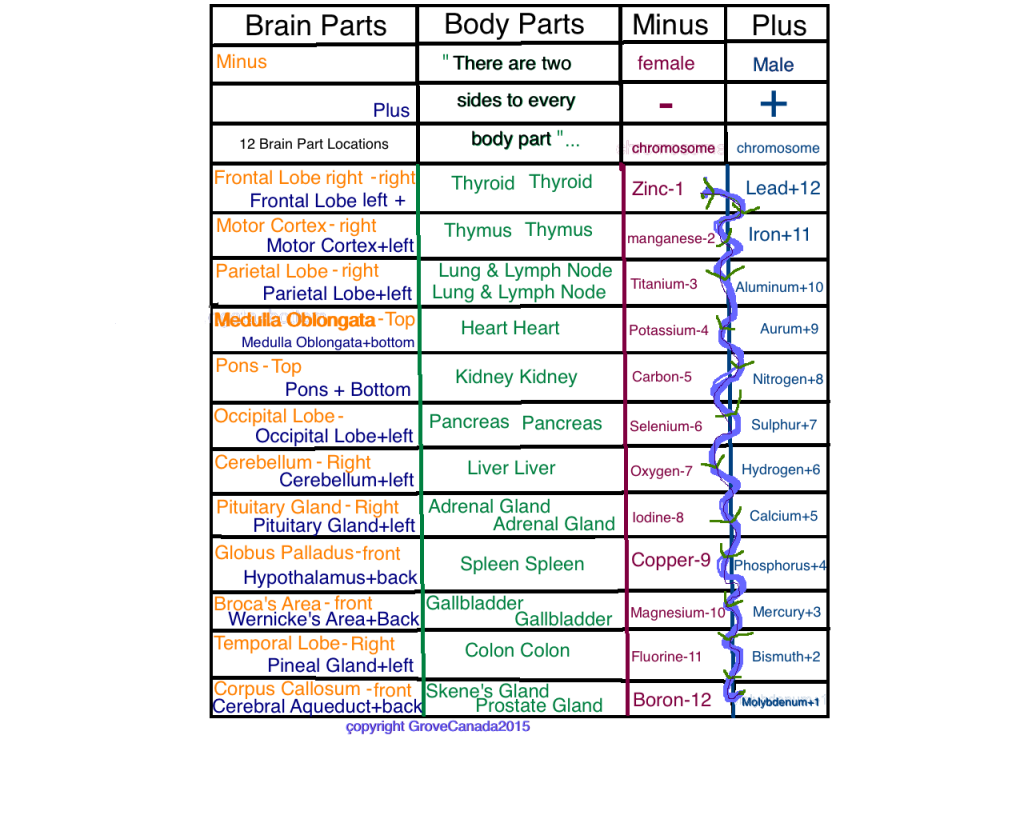 Thimanine deficiency Thimanine Thiamine TITANIUM deficiency…
Leads to Titanium overdose or addiction…
Why?
Ok so Wernicke Korsakoff syndrome is a QiGong pronounced ChiGong conundrum…
It is a bounce to bounce pop art popopop art thing…
A THIAMINE EXCESS is a Titanium excess on the Grove Map above…
Lungs & Lymphs are full of Titanium…
Wernicke Korsakoff Syndrome is excess Titanium in the Lung Lymph Node section of the Map…
Treat with Aluminum things elements like Eggs or Arnica pills Boiron 1M homeopathic or Agave like what you find in Reposado tequila…
In the brain, the Parietal Lobe, Right side of brain, controls the LEFT lung & Lymph nodes, Lymphs(rhymes with Nymphs &)
…TFS The Toronto French School friends & family…
Je me souviens…
Other notes Alternatives:
*remember that Nutmeg, Noix de Muscade, pumpkin seeds organic are Manganese & dangerous possibly to those with Wernicke Korsakoff Syndrome)…
**remember that Syphillis is…my eyes are dim…excess Nitrogen in the Pons area Kidneys, true crossover brain to body to limbs topical application of carbon baking soda salve or better yet , paste-ie: with water? or powder spray on makeup artist MUA…
Should be in Pons top or bottom um…ok right side kidney right inflamed is Nitrogen excess…Boy…then in Pons if it is top to bottom brain part then, Top? Top of Pons is location of Syphillus in brain stem area back of head above Medulla Oblongata…
possible:excess Hydrogen no , excess Nitrogen yes…
The Mumsy The Jabberwocky was here…
Dr. Seuss, T.S. Eliot, Dum Dada Boom the Thunder said, The Jabberwocky…I don't like green eggs & ham…UTSAV?