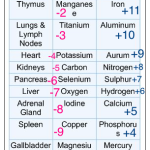 http://www.amazon.ca/Brains-Way-Healing-Discoveries-Neuroplasticity-ebook/dp/B00KWG9L2A/ref=sr_1_1?s=books&ie=UTF8&qid=1426361321&sr=1-1
"The Brain's Way of Healing: Remarkable Discoveries and Recoveries from the Frontiers of Neuroplasticity" is by Dr. Norman Doidge
Ideas: The brain is competitive…The brain can generate new pathways…Exercise can help those new paths to form…(Ideas from Dr. Norman Doidge's new book)!
The brain is competitive…
What this means is that if you try to do 2 tasks at once, that engage 2 different parts of your brain, that one of those brain parts will engage & the other brain part will disengage…
The brain will want to choose one brain part to operate, & the one that is considered a lower priority will disengage( or not be engaged at all to begin with more likely)…
So if you want to boil water while speaking french, your brain chooses which one you will do first…It selects maybe the action of setting a dial to high to make your pot of water boil…
If you want to speak french as well, in fact the brain will wait until you finish the dial turning tasks, & then allow you to speak french…
This is called "being competitive"…Competition…
If I sell you shoes today, then tomorrow you will not buy shoes from my neighbour…
Or maybe you will buy more shoes tomorrow, but you already have a pair from me…
"For every action there is an equal & opposite reaction" Einstein wrote…
My husband, Joseph Grove, repeated a theory to me, that for every global warming there is global cooling…
That if there is incredibly hot summer one summer in the South of France, that there will maybe be incredibly cold winter weather 7 years later in Toronto…(just an example, that is NOT a real factoid, I just made it up)…
So…
In the brain one might posit that if one particular brain part dominates, that another particular brain part might be recessive…
One could also posit that if one particular body part is in excess of one element, that somewhere else in the body, there is an organ with a deficiency…
Which means that someone with say hemachromatosis, excess iron in the Thymus gland on our Chart, That, that person might have a deficiency of say Bismuth in the Colon…
Possibly…
Which means that if you are Detoxing one body part, that you may not or should not detox all the body parts, or even one other part…
If you have any sort of Cancer you have excess of Calcium, excess of Phosphorus…Those 2 elements for sure…
So you need to address those 2 items first…
How?
Iodine, & Copper…
Find some suitable real world items…(that contain Iodine & Copper)…
Now if the brain is competitive, then it will prefer to do one thing at a time…
So say you take 2 medications at the same time-the brain might choose to only process one of those medications, then discard the other one because the brain's attention span prefers one at a time actions…
So might it not be better to take just ONE medication, wait a day, then take the SECOND medication, wait…
Then you might be able to see effect & side effect…
Better or worse readings…
If you take a mouthful of 40 pills every morning then you have no idea what is working or not, & your brain may not either…
It might be better to take ONE different pill every day for 40 days…
Then those healing substances get a chance to work solo…
Instead of getting discarded as very expensive pee…
Much of Alternative medicine has this hodgepodge throw everything at it at once approach…
What that means is if someone heals or dies, nobody seems to be sure of what exactly healed or killed them…
Also:If you take a downer type thing with an upper type thing, a depressant with a stimulant-you can serious screw up your inner brain bandwith…
People died after drinking alcohol with Red Bull…Why? Alcohol is a depressant & caffeine is a stimulant…
The brain tends to choose the alcohol(Hydrogen) first…But it will switch after onto the Caffeine(Copper)…
So you get this weird rollercoaster feeling of going down down down, then suddenly up up up…
Falling then climbing…
Like that, taking too many herbs at once confuses the brain…That is not good…
If you are taking a myriad of herbs & supplements & medicinal foods, consider taking them on different days or even different weeks…
Schedule it out so you can watch for overdosing, side effect, & good effect…
You need to KNOW what is working & how & why & when…
Keeping a written record with pictures is very useful especially if you are taking any CBD oil(I take CBD oil high in Cannabidiol low in THC bought from http://www.buyweedonline.ca ) type thing that might cause a tad of memory straining…
What is your tumour/lump/DCIS/Cancer/Cyst Made of?
Well, if you try our DIY Thermogram/Mammogram/Ultrasound/Biopsy Alternative technique, then you can SEE for YOURSELF…
Here is an example of a result…
The shiny reflective white area in the centre of the lump is IRON(think protein from fish)…
The BLUE next circle around the shiny is ALUMINUM…(think cholesterol from eggs)…
The green area is Calcium…It is green in the picture because I have changed tints in the edit process…(In real life it is white-ish like Milk)
Any tiny dark spots in the lump itself would be called Phosphorus(or ESTROGEN to people who don't know my Chart)…
So my "lump" (DCIS), is showing I need to lower Iron, lower Aluminum, & Lower calcium…Maybe lower some Phosphorus some more too…
To lower iron:Take Manganese pills or the herb Mugwort or Bloodroot or get stung by a bee or eat alot of nuts
To lower Aluminum:Eat some high CBD (Cannabidiol)oil that is Low THC(not psychoactive)so you don't become schizophrenic, take in drops of Frankincense oil, or mistletoe, or chamomile, or thyme, all these are Titanium elements that lower cholesterol(they lower Aluminum on my Chart)…
To lower Phosphorus take any Copper you like:Ginkgo Biloba, Licorice root, Jasmine tea, Black tea, Coffee, Green tea, Matcha tea, & so on in the Copper category…(Chinese remedies for the Spleen will also contain Copper)…
Chinese medicine almost alwast uses Licorice root as part of an anti-cancer protocol…(which is why rumours that Licorice root is estrogenic are so completely misinformed)…Caffeine is another Copper that has FALSE publicity written about it…Caffeine is NOT estrogenic, meaning Coffee does not spread mold, it STIFLES mold…Saying something is estrogenic means it raises Phosphorus…
Everyone knows Copper kills mold, so I don't see how they think Copper spreads mold…
Someone once said that 'Reading health stories could be dangerous, you could die of a misprint…'
I agree, & say the same even for my own writing…