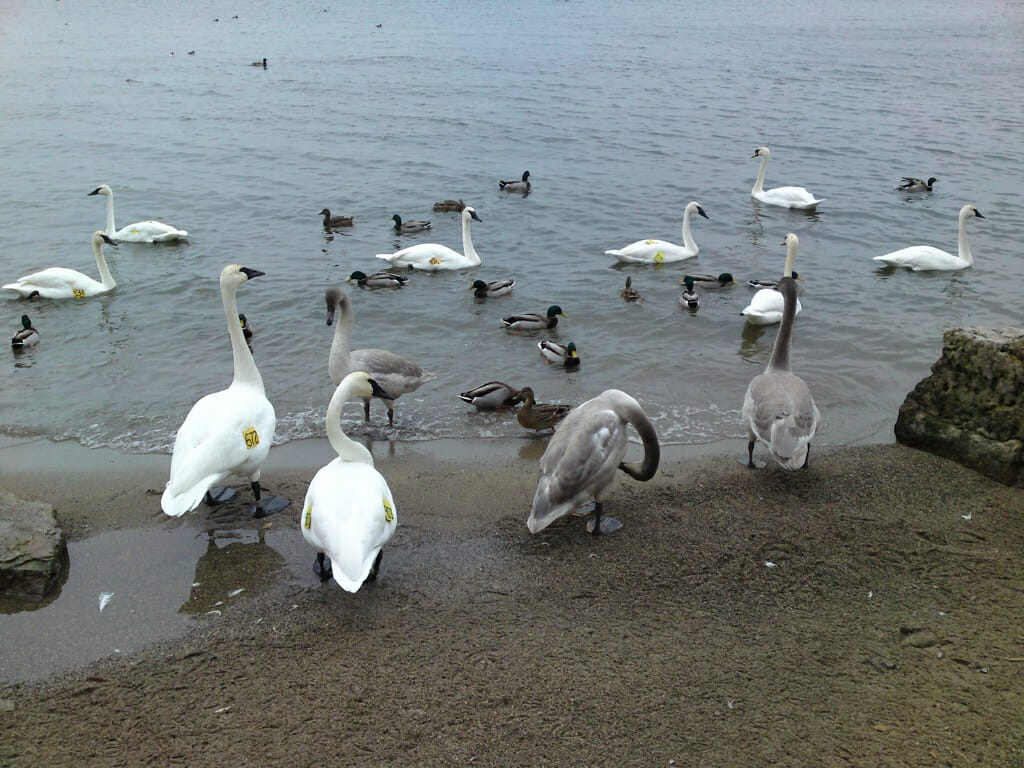 So January is a lonely month…It is very cold here in Toronto, & dark, & well, lonely…So I joined a whole bunch of Facebook Groups & started trying to answer questions that people had asked…People seemed to appreciate my efforts to help, & I, in return, got to be useful, got to feel like I wasn't so lonely, & well, those two things were pretty big for me…
  I joined a bunch of Natural healing groups, some  cancer healing groups, some self-published authors groups, & a few more that I unjoined soon after because there was too much self-promotion going on…
Since I am still getting rid of a stupid breast lump, the natural alternative type groups were excellent for my condition…
So anyways…I realized today that some of the answers I was giving were pretty good & should save them somewhere…So that somewhere is here in this post…
This is January's commenting by me so far…(just My comments, nobody else's or their questions…)
About getting rid of Depo Provera…
I took a product called HearAll from NaturalCare in Oregon…It has 3 of the top heavy metal chelators in it…It is actually for hearing…I didn't care…I bought it because it had the right ingredients for a heavy metal chelation which was suggested to me…This is how I began my journey in detoxifying from Depo Provera…Soon after I started taking the capsules, a large something appeared on my femoral artery at the top of my left thigh…I squeezed it & omigosh it was a blob of Depo…Anyways…There is more to detoxifying than just a product…Raw plant based diet…Exercise…Iodoral pills…Or eat things with Iodine like seaweed vegetables…It is scary dangerous stuff & to get rid of it you have to work hard…Get rid of it as soon as you can before things happen…(ovarian cysts, breast lumps, gender dysphoria, adrenal problems…)
Foods for a leukemia remedy…
Oh…Hulled hemp seeds…They taste nutty…I only take a teaspoon but if you ate more, you'd probably get more dramatic effect…But they do really help…
More about leukemia remedies…
Feel free to write to me, as you scale mountains & fight this…In my own journey, honestly, the thing that got me in motion the best was switching to a raw plant based diet…(I did cheat with fish & seafood cause it was a big switch for me)…The 2nd thing that was significant was walking 10 km a day(I cheated too skipping days)…After those big deals, the herbs started working & I felt braver…Iodoral tablets are a no-brainer, easy, & just take them cause Iodine is a number one fighter…I also took a lot of Licorice root(a copper) to eradicate Phosphorus which is the spread factor…For leukemia, anything in the Manganese family, including handfuls of almonds…This cleans the blood…Recently I started apricot kernels(oxygen) & wow they are good & strong & you will notice them working…No sugar, no dairy, no gluten…(cheating does happen)…Plenty of sunshine or Ginger root cut & boil for tea…D3 helps speed the rest up-take alot(though too much & you go bipolar)…My mother is a Carol so I have an affinity for you! 🙂
You commented on Oliver Sacks's link.
Villagers in Kazakhstan Are Falling Asleep En Masse for No Apparent…
ht.ly
It's the depleted uranium…They dismiss it in the article because one village is affected & the other is not, but it could be in the air currents, a river, in ground…Narcolepsy is a known effect of Uranium exposure…They need to clean the area & give the villagers heavy metal chelation & other detox treatments…
Leukemia success battles…
David refused chemo and healed leukemia naturally
chrisbeatcancer.com
http://www.chrisbeatcancer.com/david-refused-chemo-and-healed-leukemia-naturally/ Here's an uplifting story about a man named David who beat leukemia naturally(which is way worse than what you have)…It's a good site too & there are links to other success stories & the Drs & products they used…Godspeed you CAN do this!
herbs for leukemia…
I know Mugwort herb is used for leukemia, & myelodysplactic syndrome is sometimes seen as a pre-leukemia situation…I'd study remedies for leukemia since you will get more info…
things to do with the herb Sage…
Sage tea boosts memory & makes armpits less stinky…
Husband think Kefir is a dairy product, should not feed to child with autism…(& he's right)…
Husbands can be smart…
About dark circles under eyes…
Mine were Iron deficiency…
How to lower blood pressure naturally…
A lady in a health store was buying Hawthorne loose which she said she took to lower blood pressure…
YESTERDAY
You like The Truth About Cancer.
What to do about headaches…
For paint headaches, I eat raw garlic in a little plain yogurt…For glue headaches, I eat a whole bag of Goji berries…(garlic is a Selenium that lowers blood sugar)(Goji provide Oxygen)…Fresh air & exercise help if you force yourself…A raw plant diet for a little while can clean things out & help…
First line of attack against a breast lump…
Women have taken Iodoral pills (iodine) & some had their breast lumps dissolve…
The common mistake of confusing necrosis with apoptosis…
Apoptosis vs Necrosis – Difference and Comparison | Diffen
diffen.com
Hi…I was just re-checking too…It seems like doctors now are using both words interchangeably…There used to be a clear cut difference…Most clinical trials I read talk about some remedy being tested for apoptosis of cancer cells…necrosis used to be reserved as a bad thing-like gangrene…You may want to check with your doctor about this distinction…Necrosis can occur inside a tumour, causing it to swell, & that is not good…Apoptosis means the cancer cells are dying…At least, that is what used to be the distinction…I'd double check the meaning with your doctor…Here's an article I found just now that talks about this common confusion…http://www.diffen.com/difference/Apoptosis_vs_Necrosis Good luck & Godspeed…
About what to do for skin melanoma on dog…
I was just reading a comment about someone who applied Cannabis oil to their dog's skin cancer & it went away very quickly…(she said it was only 2 applications in 3 days, but it probably depends on how strong it is & how much you put on, plus if they lick it off or not, which apparently is ok if they do…)
Again about the necrosis apoptosis confusion of meaning…
I think there is a semantic distinction to be made…Necrosis & Apoptosis are not the same thing…Necrosis is cell death that is characteristic of cancer…It is usually caused by hypoxia, lack of oxygen…Which is why things like apricot kernels, a cyanide which is an oxygen, seem to work on getting rid of cancers…Apoptosis means you are killing cancer cells…It means the cancer is dying…Apoptosis is good…Necrosis is bad…In terms of the size thing, I have noticed that my lump (in my left breast) swells after I go for my daily 10 km walk…But then later, it shrinks up smaller…On a sidenote, today I have been watching video about a woman(Sharon Kelly) who got rid of her lung cancer tumours using cannabis oil mixed with coconut oil & a syringe(backdoor)…They did it this way so she wouldn't get the high feelings…Anyways…I'm looking into getting maybe some cannabis oil capsules-in the meantime, just taking Hemp oil…
You like Momcanada.(they ship cannabis products to Canadians)…
The Kelly Hauf Story: How she Beat Brain Cancer Naturally with Cannabis Oil
You like Cureyourowncancer.org.
19 JANUARY
What to do for memory loss…
My cousin & his wife got through Harvard on chocolate…They eat a lot & try for the best…It boosts memory…
3 things to do to fight Cancer naturally…
Make a tea of the herb Madagascar Periwinkle, it is vinpocetine(iodine family)…The apricot kernels work-add them(they are Oxygen(…Licorice root tincture prevents spread(it's a Copper)…
Is Multiple Sclerosis location based?
There are some cross correlations-cold areas, dark areas no sunlight, & areas where old lead pipes are still used…(MS responds to sunshine very well btw, as well as sunshine vitamins like Vit d3 & ginger root is a natural way to get that…)
Sciatica…
Actually that is how I fixed my sciatica…Upped my bilirubin levels with food which padded the stripped tendon…
What happens if your baby's mother tries to break up with you while she is pregnant…
Pregnancy can cause weird emotions…Tell her that…Tell her not to make any big decisions until the baby is born & her hormones get back to normal…
Really bad strep throat…
Grate raw garlic into a bit of honey & sprinkle in some Cayenne pepper…Take this often…Natural antibiotics…
Sciatica…
Eat…Comfort food…Sleep all day…
18 JANUARY
You like Chris Beat Cancer.
Ovarian Cysts?
I got rid of my cysts with Dr. Reckeweg R38 & R39…Birth control drugs cause cysts-you will also need to detox after you get the arm thing out…Iodine, raw plant diet, exercise & more…
Toddler with UTI…(urinary tract infection)…
Baking soda works but he won't drink it…The bath in baking soda suggestion is solid-put a whole box in the water & get him to soak or play in the bathtub for as long as you can…
Parkinson's disease…
Parkinson's is excess Phosphorus in the Spleen & Hypothalamus…Deprenyl is based on Licorice root which is a Copper…Studies have shown other Coppers like Coffee help too…I'd up Copper, drop Phosphorus-in the diet…
Toenail fungus & Candida…
I got rid of toenail fungus by accident…It is cold here 6 mos of the year…Sp I got some Vit D3 drops…It said 4 drops but I took 4 dropperfuls straight…After 3 days or so of my mistake my toenail fungus started to clear up…(warning too much D3 does make you nutty!)
Lead poisoning from scraping off old lead paint from house…
Lead responds to Vitamin C, Vitamin d3 (drops are good),Zinc…A fruit & raw plant based diet with plenty of olive oil for digestion would help too…Saunas, steams, & fresh air exercise too…(long walks on a trail)…
17 JANUARY
Ovarian cysts…
I got rid of mine with Dr. Reckeweg R38 & R39…I drank it straight from the bottle, didn't mix with water, they fell out in the toilet 48 hours later…(sorry)
16 JANUARY
Sari, rhymes with Mary…
Parkinson's & cancer…(both Phosphorus problems…)
Hi…So to neutralize Phosphorus you need a Copper…Licorice root is a Copper that the body absorbs well…Licorice root was also the basis for Deprenyl, a Parkinson's drug…It grows well in Hungary where the drug came to be…Parkinson's is a Phosphorus excess in the Spleen, but without the Calcium tumour factor Cancer has…Anyways, think of Phosphorus like mold-people put a copper penny into flower water to prevent mold-it's the same in the body…Phosphorus is what makes lumps spread…Which is why it was the first thing I addressed myself when choosing my attack…
Dental problems & cancer…
Essential #5: Embrace Biological Dentistry Archives – BreastCancerConqueror.com/ Healing Breast…
breastcancerconqueror.com
http://breastcancerconqueror.com/category/httpbreastcancerconqueror-com7-essentials-5/ This Dr. really thinks that dental problems & Cancer are related…On the subject of breast cancer, add licorice root(capsules, tea, tincture, the herb, whatever you prefer) to your aunt's daily diet…The Copper in the Licorice root is highly absorbable & what it does is antagonize Phosphorus…Phosphorus is what makes Cancer malignant-a malignant tumour is Calcium Phosphate…A benign tumour is calcium Oxalate(oxalate is iron)…So by neutralizing Phosphorus you neutralize spread…Then all you are left with is a lump…I started with the tincture because it was the strongest…I took alot at the very beginning because I was scared…
Vote – Play Exchange
vote.playexchange.ca
My mother's good friend is one of the organizers for "Good Coins" which needs votes to win on the Play Exchange…If you have a minute to spare, please vote(you have 3 votes & can use them all for Good Coins)…Thank you so much! (leave a comment if you did vote so I can tell my Mom & she can tell her friend)…https://www.goodcoins.ca/portal/rewards?
(by the way, if you get the GoodCoins app for iPhone, then you get the partner app called Moves, you can track like how far you walk, then collect GoodCoins for each walk, then use those coins to actually buy things in the GoodCoins store!!!)
(it's all about motivating you to be healthy & more eco-friendly but it is also neat & it works! Free too!)
necrosis…
Necrosis means cell death, & in Cancer it is usually caused by Hypoxia which means lack of Oxygen,so Apricot Kernels are a Cyanide which is in the Oxygen family, so by bringing Oxygen it helps to Oxygenate the tumour…
Apricot kernels…
I just started taking apricot kernels, but slowly to see if I have any problems…Almost immediately the lump in my left breast got smaller…The science of it works too-since cyanide is an Oxygen & Cancer likes Necrosis, a Hydrogen excess, the one antagonizes the other…
15 JANUARY
On losing your sense of taste & smell after taking Levaquin…
Ok so…Levaquin is a fluoroquinolone which means it is an antibiotic that also contains Fluorine…My mum in law I think had her response while on Cypro a strong antibiotic, but she also has a Polio type problem which causes Fluorine excess symptoms…So that combo seems to be the winner for losing taste & smell…Since the antagonist to antibiotics/selenium is Sulphur/Sugar, & the antagonist to Fluorine is Bismuth/ charcoal…Well, melatonin is in the Bismuth family & makes for a good sleep…Upping sugar levels isn't hard…That would be my chemical perspective, ballpark…
My mother in law had lost her sense of taste & smell…Years later, she got it all back, after a blood transfusion…Not sure how you could replicate that-there is a club here that serves fried chicken blood…(a blind friend's husband took her to see if it helped her eyesight…Transylvania club I think…)
Ovarian cysts…
I had ovarian cysts (a precursor) & got rid of them with Dr. Reckeweg R38 & R39…
My favorite place to have a solo art show…
After years of showing in a myriad of venues, I look back & think to myself that my favorite solo shows were at the beginning when I had them in my own studio…I could totally control the whole environment, serve cookies & hot apple cider, arrange the works for weeks before, do it at times when I felt up, the money came straight back to me…Better than any of the gallery shows, juried shows, library, cafe…Can't think of anything really unusual…(I mean unusual for an artist!)
Dogs & cancer & Apricot kernels…
While doing research for myself, I came across several stories of people giving their dogs ground apricot kernels in their food & having success…The kernels provide alot of Oxygen which seems to clear out the necrosis…
Fungal infection in eye…
If it is indeed fungal, then it will respond to liquid Vitamin D3 drops…Take them straight from the bottle, & take about 4 dropperfuls at a time(not drops)…This is more than the recommended dosage, but you need it, fast, for something so serious…
14 JANUARY
How to NOT get your bike stolen…
Somehow make the bike look crappy…I have a really great Gitane bike that I got secondhand, but the paint job is totally distressed & it doesn't look fancy at all…First bike that has not been stolen…(the shiny new ones went fast)…