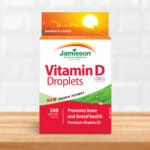 Get some Liquid Vitamin D drops…
Drink the whole bottle in one shot…
Wait…
The toenails will start to grow in healthy again…
Cut all icky parts off…
Do not repeat until at least one whole week later , & if & only if, you think you need more…
A whole bottle is a very strong dosage & you Can overdose on Vitamin D!
So be careful…
P.s. Overdosing on Vitamin D can cause bipolar behaviour , manic, insomnia, spending too much money, talking too much…
p.p.s. If you do take too much D, antidote with Vitamin A…You will also need to take several to counteract the D…One or two won't be enough…Keep taking A until you slow back down again…
Also! http://www.emtrix.ca get the $39.99 tube of Emtrix from the shelf at Shoppers Drug Mart- foot section…Several times a day, squirt a copious amount under the affected toenail(s) & on top too…Wear open toed sandals if you can while doing this…Trim off any growth as much as possible to remove the ick…
Emtrix works! It is worth every penny & buy a new tube of you run out!