This is a glob of Trader Joes triple filtered organic coconut oil on a plate…
Edited in Fotoflexer…
Blue is Lead!
Heads up!
Update: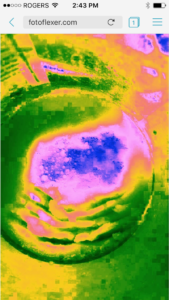 Wilderness family naturals, raw cold pressed organic coconut oil in fotoflexer!( above)
Kirkland organic virgin coconut oil…
Spiral Foods Coconut Oil
Australian Certified Organic…No Blue LEAD!!!
It occurs to me that organic things means no pesticide use…pesticides are often nicotine based…Ironically, nicotine removes lead…I wonder if that is why Lead is showing up in organic brands…Possibly the Australian brand has no Lead cause it is so sunny there…Sunshine(vitamin D) removes lead too…
Nutiva organic coconut oil may be the winner…No blue lead, no yellow calcium, no peachy hydrogen…Nothing wrong with it so far!
Sigh…I ran Nutiva coconut oil thru Lunapic to check for Phosphorus & mercury…(these are not necessarily bad things, just things to know)…(mercury can mean salt)…So…Phosphorus shows up as purple…There may be a tiny smidge of purple in all that pink…Mercury shows up as key lime-again a tiny smidge…These are very very low amounts…But I am guessing that coconut oil is not as innocuous as say a simpler oil like grapeseed oil or apricot kernel oil or some other simpler oil…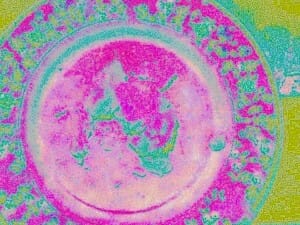 Cocolicious extra virgin cold pressed oil…