[wpeppsub id="5446″ align="right"][wpeppsub_login][wpeppsub_logout]
Get the Pixlr app here…(from your MOBILE device) http://www.Pixlr.com/mobile
Take a picture, Upload a photo from your library, or Collage a few different images to edit all at the same time!!!
Look for the 3rd icon from the Left hand side at the Bottom of the page…
Choose that 3rd ICON then LOOK for IVAN, then choose IVAN…
(YOU HAVE TO CHOOSE THE CHECKMARK AT THE FAR RIGHT BOTTOM AFTER DOING A FILTER)…
Almost done!
Ok, now you are DONE!
Royal BLUE is Mb Molybdenum +1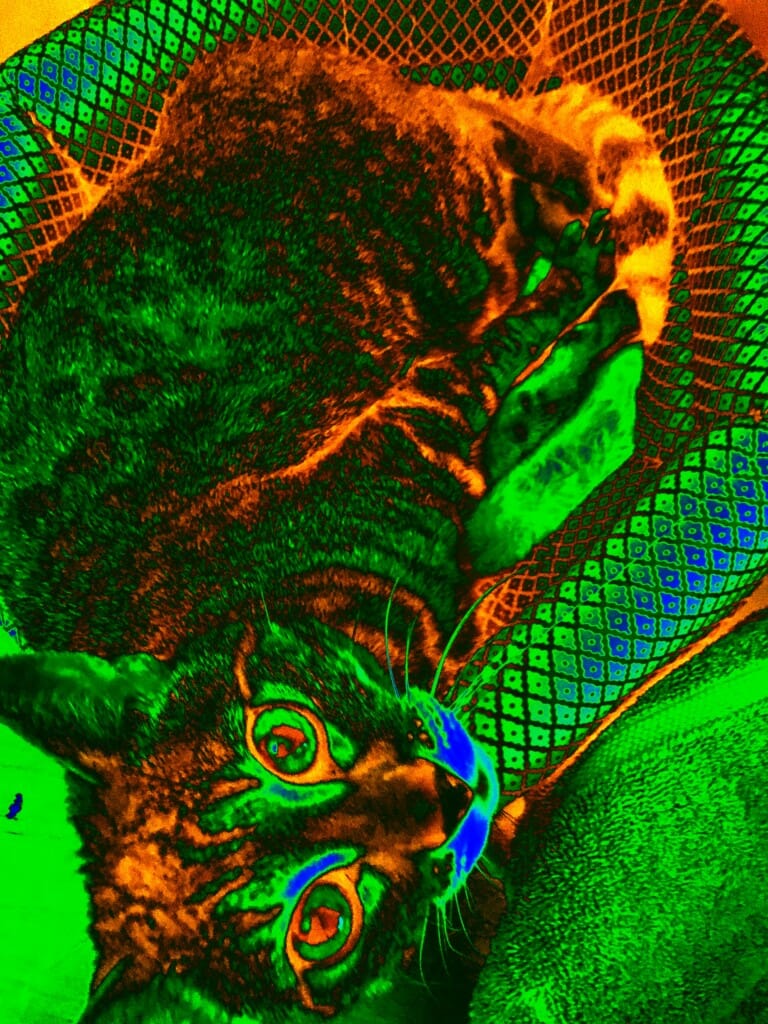 If you see Royal Blue (note at mouth & eye area), then use BORON -12 Bo to remove…
I recommend Two Feathers healing salve internally as a precaution since Molybdenum Mb +1 can represent merely one thing, or it can also represent a fully grown entity, that has one of each PLUS element…
Why? Two feathers covers ALL 12 bases…(MINUS or detox elements…)
If there are 12 gene pairs in TOTAL, then 12 of those are MINUS elements or detox elements, & 12 of those are PLUS or feed & repair elements…
Two feathers healing formula is available from http://www.healingtogethercoop.com at a group discount price if you join, by the way…