Update to this post:I now think that my problem on my spine & back of my head were not actually topical! That they were internal…So what I salved at the back of my head was actually inside my Occipital lobe at the back of my brain!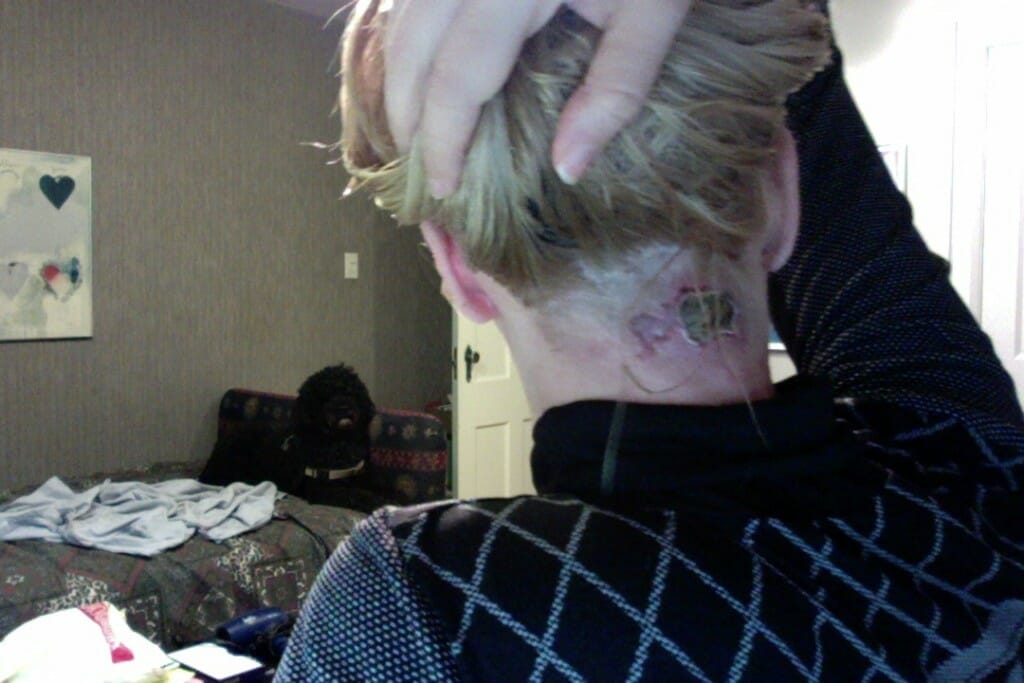 So…I had gotten the breast lump to benign…Thought I was safe…Started eating normally…Relaxed my regime…
But there was something topical at the top of my spine, back of my neck…I applied some black salve & had a huge reaction…A whole giant thing came off…But not only that, the salve pushed up a new area inside my hairline at the back of my head…(see photo)…
I salved that area, & am waiting for the eschar to come off…
I have been taking Combantrin pills(Pyrantel Pamoate), because they address roundworm, & all my problems started after I handled a raccoon(raccoon roundworm is what you get)…
Also have been taking bloodroot capsules(Zenith Herbals)…
Also Two Feathers black salve internally…
Back on raw plant based diet…
Was given an antibiotic after seeing a plastic surgeon, who thought I was insane for black salving, & insisted my mother deposit me to an emergency ward for psych admittance…(that didn't happen, thank God my mother knew better)…
Lesson learned:Internal medicines don't necessarily treat encysted parasites which are hiding at the surface of the skin…Ulcerating tumours, melanomas, strange lumps & bumps at surface, NEED to be Black salved…(Note:I have found that a tiny application of black salve is a great start for those terrified of salving…It shows how it works without the pain…Start with a tiny dot)…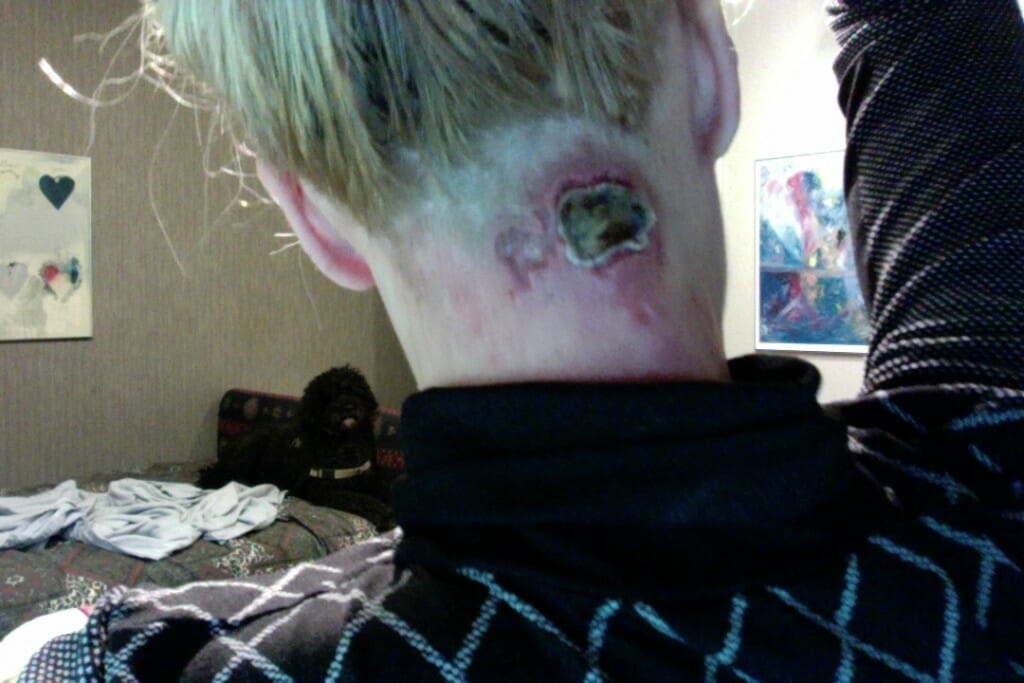 Saturday evening…Soaked in a warm bath, with Lemon Occitane soap in bathtub…Eschar came off! yay! Covered area in Polysporin! I pray this is the end of this trial!!!