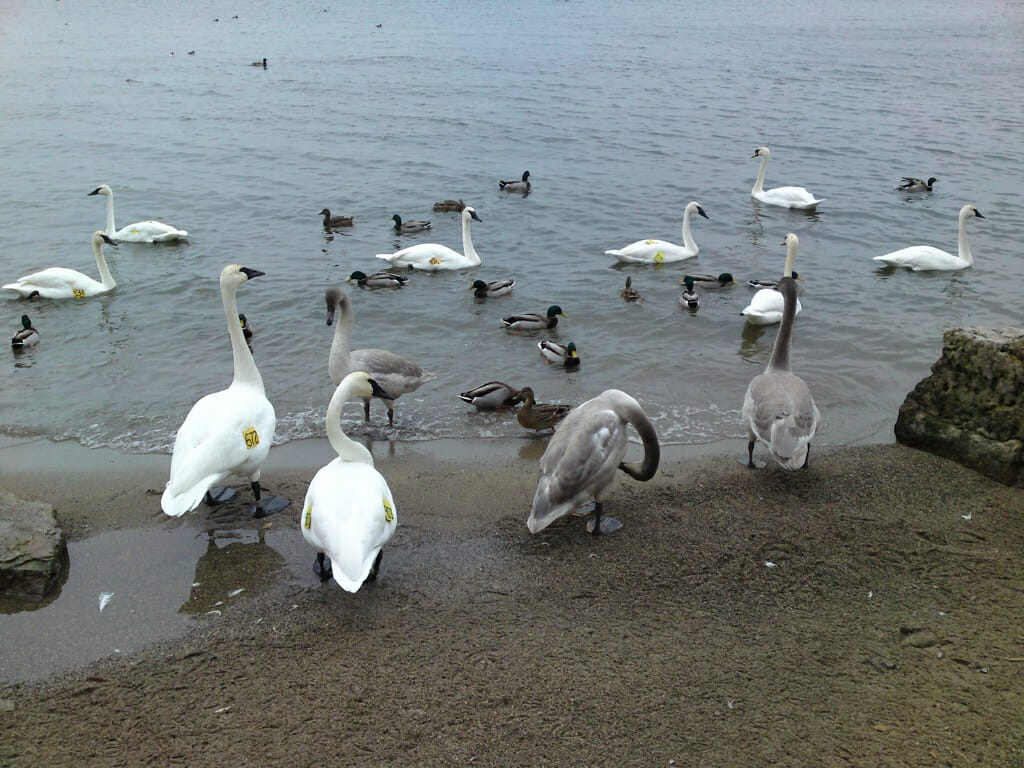 Note:I was trying to establish a maintenance plan for myself, after a year & a half of detoxing…I feel the lump in my breast is basically now benign & my pictures reflect that too…This post started off good, but descends as I try to deal with day to day normal life…Trying to eat "normal" food again…Trying to do "normal" things again…
Daily Maintenance:
Iodoral pill 12.5 mg a day:Iodine(to remove calcium)-Adrenal Gland/Pituitary Gland
Amazing Grass Green Energy powder drink(full of greens vegetables & has some added plant caffeines like Yerba Mate & Matcha)-for Copper(to remove Phosphorus)-Spleen/Globus Palladus-Hypothalamus pair
Bloodroot Capsules(from Zenith herbals, sourced from Malaysia-takes 3 weeks to get to Canada)-contain Galangal/Zinc(removes Lead)Thyroid/Frontal lobe, Bloodroot/Manganese(removes iron)Thymus blood/Motor Cortex, Chaparral/Selenium(removes Sulphur sugar)Pancreas/Occipital Lobe, Graviola/Potassium(removes B12 Aurum Cobalt) heart/Medulla Oblongata…
Weekly Maintenance:
Artemisia Complex by Knowledge products to remove any parasites or parasite shells that lingered…
nope, ran out of these…Qi Natural Foods at Eglinton & Allen road had these but now I am living back downtown-further away…will find something else maybe…Here's the downtown store…Qi Natural Foods…
Monthly maintenance:
Facial Massage with Upper body Shiatsu & Lymph detox massage by Berzaf of Decleor at the Bay Yonge/Bloor in Toronto…To help the brain area to shrink back to a normal size & drain off excess gunk in my upper body region, & increase flow…(Svetlana does facial massage too)…It is amazing & helps your face to drop the extra skin that is left after you lost all that weight detoxing…
Today I added:
Vega One All in One Nutritional Plan powder in coconut almond(just in case I need to eat & don't have any food around, or breakfast quick & have to run)…Nope:Turns out my throat closed up when I had 2 scoops on two separate tries…Says Non-GMO but my throat only closes for GMO grains, so…(Had a similar problem with a Sisu multivitamin that said non-GMO but my throat closed up-turns out it was the only product from Sisu that came to British Columbia, Canada from the UNited States that didn't go through their rigorous laboratory testing…)
ParaCleanse:It is capsules & tincture-comes in a kit-gets rid of parasites, worms, all those nasties…You can't be too sure when it comes to these! It is a 15 day round…Then you take a week off…Then do it again…It is calledhttp://www.renewlife.com/paragone.html PARAGONE by RENEWLIFE & after only taking 2 capsules at night & one swig of the black walnut hull tincture, I think this morning I saw something unsual in my stool(I know gross)…I am probably just imagining things but I "feel" this is really working…(The lady at H & H on Yonge street North of Wellesley, east side, said people saw worms in their stools after taking this! I'm impressed!) Vermifuge…Antehelmintic…antiparasitic…awesome!
A Hep complex: It has all sorts of neat things for your Liver…Been worried about my Liver…Pills…It is called Hepa Plus by Usana & I can feel it working also…The heat rash under my armpit has dried up…
I will hotlink these notes later when I am not so tired…Just updating this post a bit for now while I still have some energy…
Had a foot massage today & a calf massage too…helps to drain all the extra stuff…My legs feel better…My feet are a little smaller…Great! Place is called "Dream" at Yonge & Wellesley…Spa…It is actually called "Dream Tips & Beauty"…571 Yonge street north of Wellesley, east side…Dora did my foot & calf massage(with hot stone too)…
Swarovski…will replace pave crystals that have fallen out of your Swarovski jewellery…Neat! (Joseph gave me their swan necklace for our 18th anniversary…Dec. 11th by the way…& I like Swarovski…)
D & M shoe store also at Yonge & Wellesley has Naot, Mephisto, Birkenstock sandals on sale now…Get ready for NEXT summer NOW…(doesn't hurt to look forward to things!)
Transcend Gym on Yonge south of Bloor by at least 5 giant blocks, east side, second floor level, Lee, does BioSignature hormone testing…costs about $150 for the test…$50 later to explain & give a supplement counsel…Fascinating stuff…Lovely person…Lifts weights you wouldn't believe a human could lift…It is actually called Transcend Health (Mind Body Soul)…
Bubble tea on Yonge maybe near College street west side…Bubbles(black tapioca turnip), Green tea, Pink Grapefruit, Aloe…Cost $6.00 taste wonderful Place:Delightful & clean Service:amazing…health benefits:Bubble tea is good for when you feel wounded, cut, had surgery, biopsy, cut yourself, that kind of thing…Also good if you are feeling schizo, high, or just have low cholesterol like me…It is actually called "ShareTea"…
Rusk sheer brilliance is a hair polisher you put on dry hair to make it look all smooth & conditioned…Winner's has it often & it is much cheaper to buy there if they do…Short clear-white bottle with pull up nozzle dispenser-neat! (good hair is so important for feeling healthy & is healthier)…Designer Collection™ Sheer Brilliance™ Smoothing and Shining Polisher
Dong Quai Tea by Triple Leaf Tea company is a way to get Iodine into your body without taking a pill like Iodoral or doing the Nascent Iodine drops in some water every morning…Or eating seaweed salad daily(which is great by the way)…Or cooking up sea vegetables like Arame or Kelp…Oh so it seems like they have renamed this tea that I have & repackaged it-It is now called Sugar balance and Women's Tonic with with Dong Quai–http://www.amazon.com/Triple-Leaf-Tea-1-34-Ounce-20-Count/dp/B000LKZTOQ Oops, turns out I didn't need more licorice root which was in this tea…I have had over a year of licorice root(for Copper) so now when I drink it, it makes me feel panicky…Maybe give this box away…
Today I had a green energy freshly pressed juice from Freshii across from the Hudson's Bay Company on Bloor street west of Yonge south side…Apple, lemon, cucumber, kale, spinach, & a few more things…Problem with juicing is you always have to pee, which is difficult if you are on foot far from home…Feel guilty about the wasted pulp too…Noise of the machine is also a concern…Plus some safety issues…
http://www.horseandbuggybrands.com Mennonites who make great trail mix that comes in a pour into your mouth long thinner bag…
Today I was very low in cholesterol(feeling a little out of centre after all the hulled hemp seeds in the nutritional powder drinks I have been sampling), so I decided I needed to eat eggs…But I was also low in mercury from the excess Magnesium in these vitamin powders too(you get pain in your neck or joints when too much magnesium is around)…So I needed something with Mercury(the good mercury that builds cartilage)…So I had a sausage & egg biscuit sandwich(ok, I wasn't low in glutens but the biscuit was fine & easier to eat than a sit down meal)…At Starbucks at the corner of Yonge & Wellesley where I was to return the two tubs of Vega One powder that said non-GMO but made my throat close up which means something was GMO not sure if it was the peas or the flaxseed or what…Had a banana too…Turns out the sandwich was pretty healthy despite sounding like it wasn't…Felt better…
But then I went to pick up our Toyota Matrix from Ryding Auto Body Shop & suddenly felt hungry again(stress & fatigue)…Bought a veal sandwich for Joseph with the mennonite trail mix(3)…Came home & ate 2/3rds of it…Yum that was good too…Nap time I am exhausted…
On the upside a friend cancelled a big appointment today so my afternoon is free for napping & maybe another bath…Wow I am tired…My spam filter was catching important emails meaning I wasn't seeing them…Found one from MARCH 2015…Apologies to anyone who emailed to grove@sent.com & hasn't gotten a response…I didn't get it…Trying to make amends now…